10 Sustainable Summer Beach Reads
Need a beach read? Check out Future's top ten green summer books!.

P.S - Producing a book emits an average of 2.7 kilograms of CO2. To reduce your carbon footprint make sure the books on your shelves don't just sit and collect dust. Buy second-hand, borrow from your local library or share your books with others. If you do want to buy a new copy check out Bookshop.org, a B Corp-certified online bookstore that supports local independent booksellers (links provided with each book).
For more information about the environmental costs of publishing and producing books, check out this article.
The Uninhabitable Earth by David Wallace-Wells
This straightforward and thorough travelog envisions the potential consequences of a warmer world. Wallace-Wells imagines various scenarios corresponding to temperature increases from 2 - 8°C. He explores the potential environmental impact of climate change as well as the transformational changes to global politics, economics, culture and technology.
Drawdown: The Most Comprehensive Plan Ever Proposed to Reverse Global Warming edited by Paul Hawken
This comprehensive framework condenses the work of an international coalition of climate researchers and scientists to break down proposed strategies to reduce global emissions. Combining both well-known strategies and less intuitive approaches, this book explores the potential path forward for individuals, communities, businesses and governments.
This Changes Everything: Capitalism vs. the Climate by Naomi Klein
In this passionate text, Klein argues that the degradation of our environment is directly linked to profits gained from the over-use of non-renewable materials. More simply, the climate crisis is a result of capitalism. This radical and thought-provoking book will certainly make you question everything, and then offer political guidelines for the future.
The Ministry for the Future: A Novel by Kim Stanley Robinson
This sci-fi novel uses fictional eyewitness accounts to describe how climate change will impact us all. Its setting is not a postapocalyptic world, but one that is almost upon us. Chosen by Barack Obama as one of his favorite books of 2020, this novel by Kim Stanley Robinson will change the way you think about climate change.
The Intersectional Environmentalist: How to Dismantle Systems of Oppression to Protect People + Planet by Leah Thomas
This multidisciplinary resource explains the concept of intersectional environmentalism and how environmental advocacy intersects with social justice. This book explores the environmental movement from the perspective of environmental justice, ecofeminism, racism, and privilege. It also serves as a powerful point of departure for conversations about these interconnected issues.
Consumed: The Need for Collective Change: Colonialism, Climate Change, and Consumerism by Aja Barber
This book explores the waste and exploitation of the fast fashion industry, as well as its historic roots in colonialism and racism. Addressing the western world's attitude towards consumption, Barber weaves informative texts with realistic calls to action.
The Omnivore's Dilemma: A Natural History of Four Meals by Michael Pollan
Although not so explicitly linked to climate change, this hybrid memoir/investigative report explores in-depth the various ways our food makes it to our table. Pollan details industrial farming, organic farming and foraging from a personal perspective, inspiring his readers to question the morality of our society's eating habits. Pollan prompts the reader to ask, what, where and how do we obtain our food? As well as what is the true political, environmental, ethical and health cost of that food?
For a specific analysis of factory farming and diet-related solutions, turn to Jonathan Safran Foer's

Eating Animals

.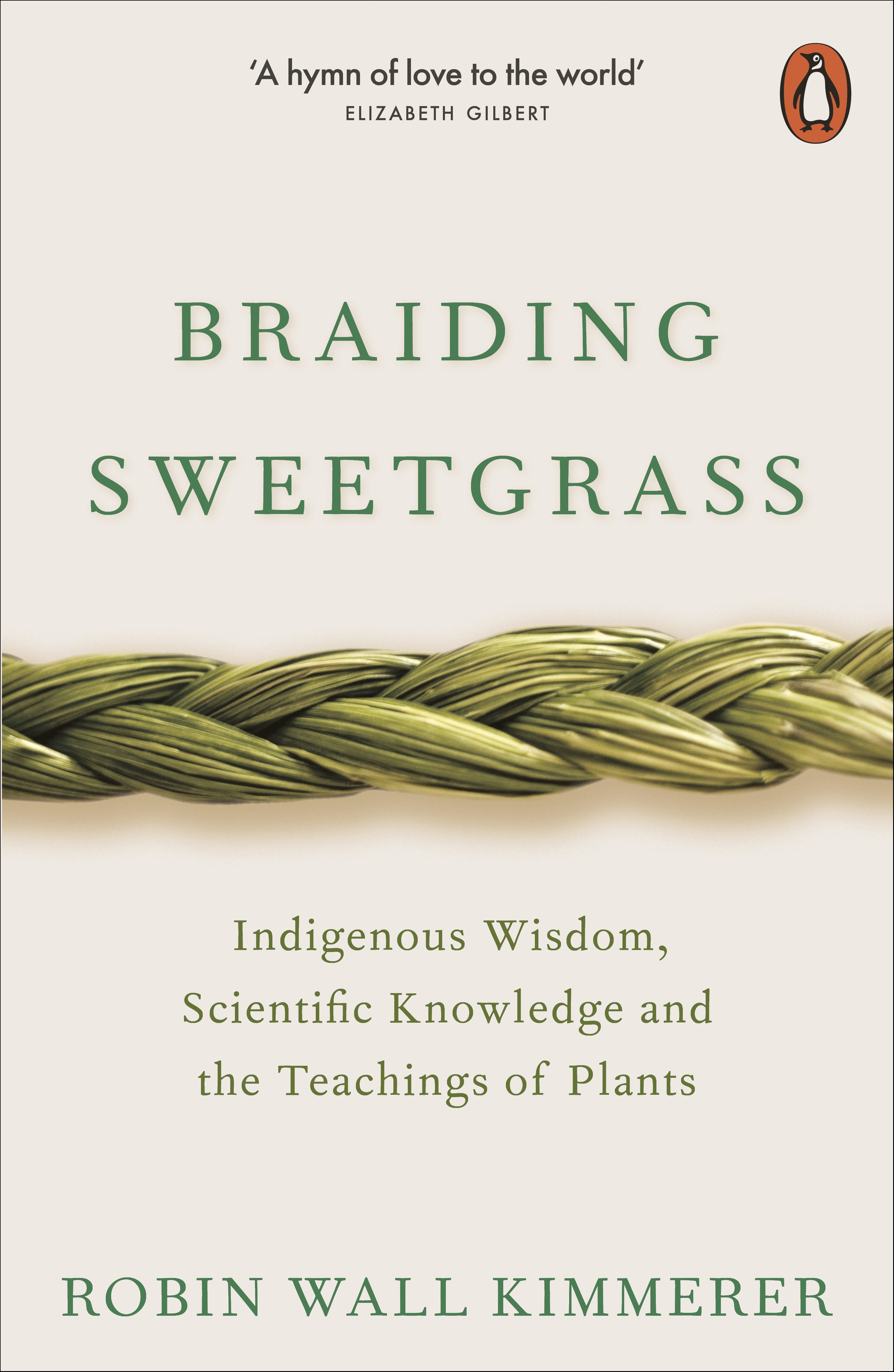 Braiding Sweetgrass by Robin Wall Kimmerer
In another personal part memoir and part scientific and cultural meditation, Wall Kimmerer overlaps botany with indigenous knowledge. As a member of the Citizen Potawatomi Nation, Wall Kimmerer describes many Native American traditions, which sustainably care for and show gratitude towards Earth's many natural resources.
The Overstory by Richard Powers
For a fictional read that touches on the climate crisis, this novel beautifully intertwines multiple individual narratives with trees that connect us to one another. The story combines ecological activism with themes of family heritage and resourceful resilience. Spanning across centuries, this inventive tale is equally heart-warming and inspiring.
See

Migrations

by Charlotte McConaghy for another fictional novel centered around climate change.
Don't Even Think about It: Why Our Brains Are Wired to Ignore Climate Change by George Marshall
Marshall's deep dive into the psychology behind climate change will (hopefully) stick with you. This insightful look into our dismissive reactions to the reality of the climate crisis underlines the importance of both science and compelling narratives in overcoming this ignorance.
Click here to reserve your new FutureCard Visa Card and start saving on eco-friendly purchases.